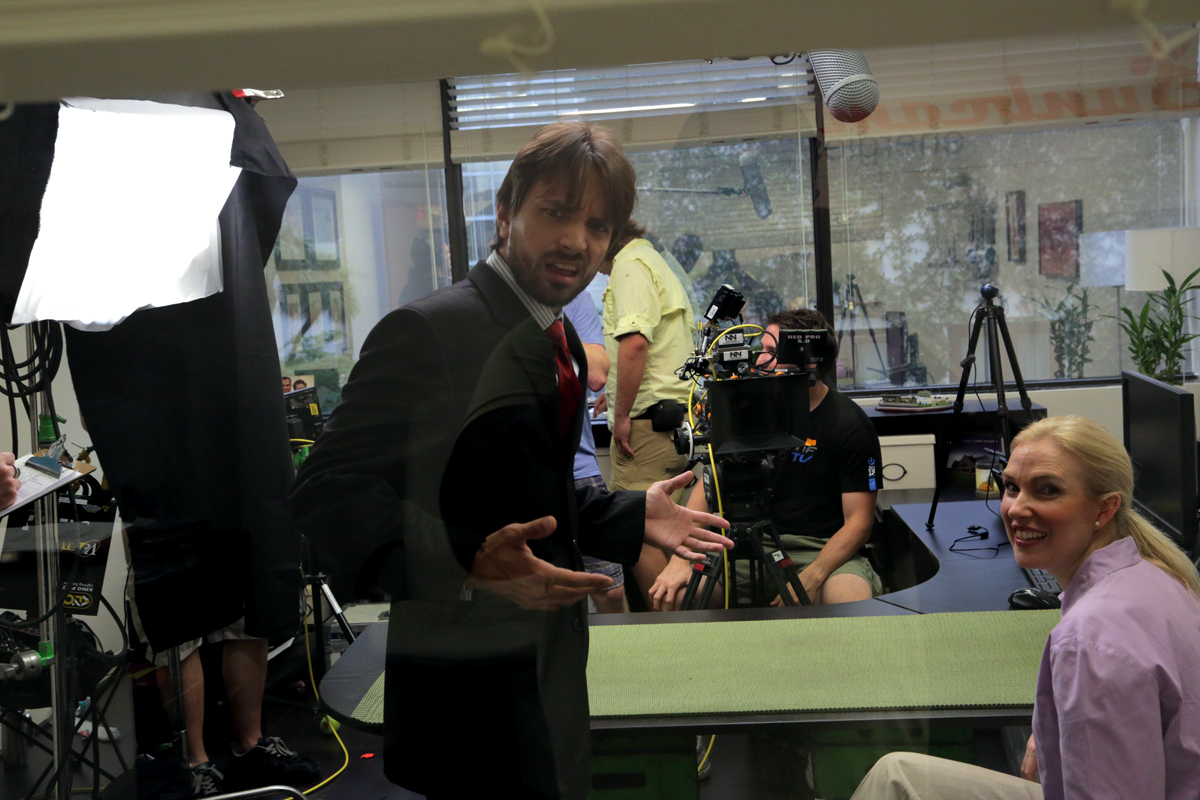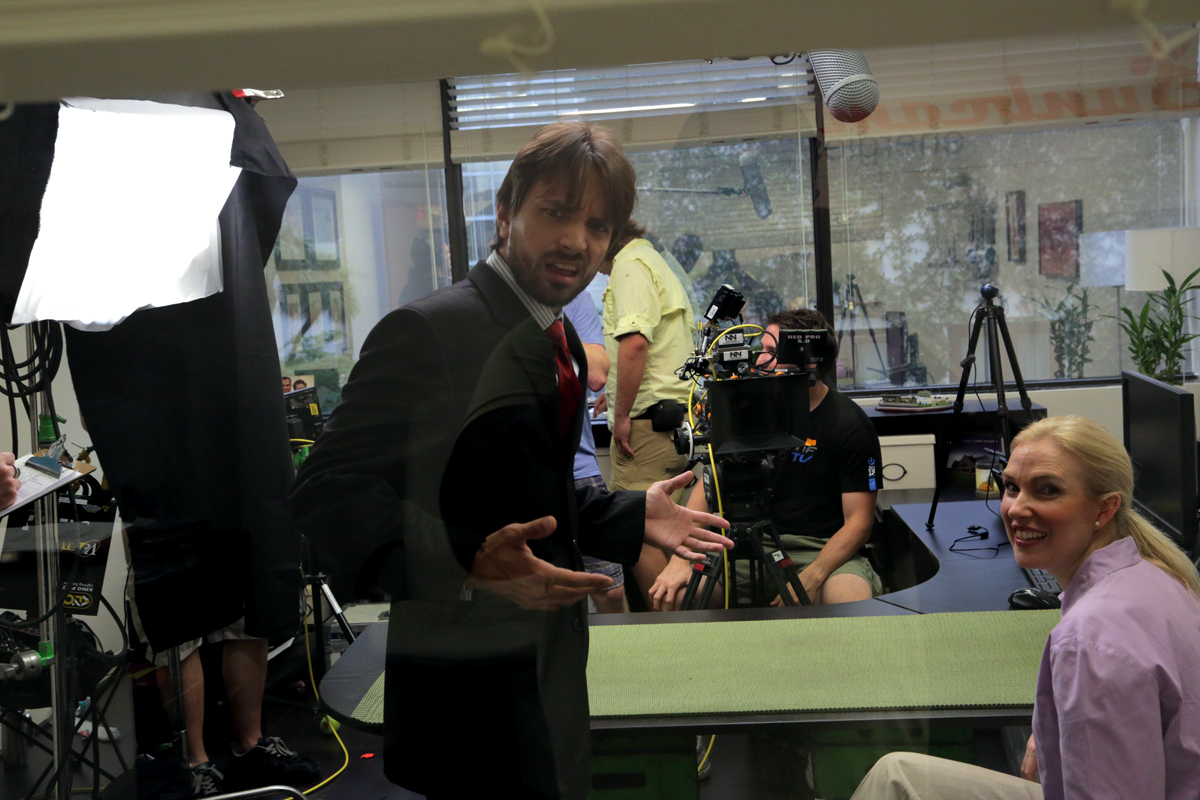 What a journey! When my husband encouraged me to go ahead and produce The Position as a short film, I thought, "What the heck. Why not? It would just be a one day shoot." I had no idea what I was getting myself into. Had I known how much work was really involved, I'm not sure I would have felt so comfortable asking my friends Ivan and Jon to partner with me on this project for the sheer "fun" of doing it. Luckily for me, Ivan has produced numerous plays and Jon has his MFA from the UM graduate film program, so they knew full well what sort of work was involved. What I didn't count on was just how much I would love all this work! I've been bitten by the production bug and will be doing it again, that's for sure.
I couldn't have asked for a better experience on my first film. All of the planets aligned and helpful people came out of the woodwork. My father-in-law, Aaron Morris, agreed to act as fiscal sponsor through his non-profit, Cultural Development Group, which is dedicated to advancing the arts in the Southeast. He was an amazing help with the myriad of contracts and agreements and so much more. We were able to get our insurance from Indie Film Club Miami. In fact, we were the first project to receive insurance through IFCM!
Plus, we received IFCM discounts from HD House and Cinevideotech on our batteries and lenses. Ivan's good friend over at Artistas Latinos provided the Red Epic.
We were having trouble finding an office that was available on the day of the shoot. My husband suggested I talk to his friend Brian Rogers, who contacted his friend Alex Sirulnik, who promptly offered up his amazing office in downtown Coral Gables. Helpful people, indeed.
And the crew. I can't believe the crew that we were able to shoot with. It really was the cream of the crop. We all got together and pulled off an incredible 14 hour day of shooting. Everyone was wonderful. The energy was fantastic and the entire crew worked tirelessly from start to finish.
Here is a slideshow of a few pictures from the set:
[ngg_images gallery_ids="3″ display_type="photocrati-nextgen_basic_slideshow"]
Click on the picture to advance to the next image in the slideshow.
And speaking of helpful people, none of this would have been possible without the generosity of our indiegogo supporters. This entire process from start to (almost) finish has humbled me in such a profound way. The generosity of spirit from contributors giving what they can to support a friend or family member, to crew members working their tails off for 14 hours for little to no pay, has blown me away.
I want to thank everyone who has had a part in this project. I can't wait until we are able to let you all see it!
Cast:
Janae Catt – Assistant
Ivan Lopez – Dale
Katrina Morris – Melissa
Crew:
Jon Jones – Director
Jonathan Franklin – Director of Photography
Joe Sanchez – 1st Assistant Camera
Jay Shropshire – Gaffer
Bryan Sills – Key Grip
Eric Valdes – Sound Mixer
Patricia Medina – Script Supervisor
Rory Lee – Key Makeup Artist
Oscar Ruso – Assistant Director
Melissa Gonzalez – Production Assistant
Phil Le'sean Bouknight – Production Assistant / Still Photographer
Sydney Ramos – Production Assistant